-10

% 40100052412
ZBIRKA JUGOSLAVENSKIH ORNAMENATA, svezak I.
Binding:
soft
Year of issue:
1925
Description - ZBIRKA JUGOSLAVENSKIH ORNAMENATA, svezak I.
Prvi svezak od ukupno šest.
Sadrži 4 table (1.-4.)
About the book - ZBIRKA JUGOSLAVENSKIH ORNAMENATA, svezak I.
4.2. Izložbena djelatnost Etnografskog muzeja 1925.-1939.

I. Izložbe u inozemstvu

Pariz, 1925. Prva međunarodna izložba na kojoj je nakon osnutka službeno sudjelovao
Etnografski muzej bila je 1925. u Parizu. Nažalost, u Dokumentaciji Etnografskog
muzeja nema sačuvanih spisa vezanih za ovu izložbu. Nada Gjetvaj navodi samo "predmete našeg narodnog rukotvorstva" (1989: 94). U katalogu izložbe pisanom na
francuskom jeziku, L´art décoratif et industriel dans le Royaume SHS, stoji da su izložena
umjetnička djela iz domene naše kućne industrije – narodne nošnje, tkanine i vezovi,
crteži na drvu i staklu, koža, keramika i drugi predmeti na kojima se primjenjuju različite
tehnike ukrašavanja (1925: 9).18 Katalog je opremljen s nekoliko fotografija. Od
etnografskog materijala prikazane su narodne nošnje iz Zagorja (fotografija), pregače
iz dinarskog područja, drvene pastirske čaše kepčije, čipke te nekoliko prostirki i ćilima
u sastavu građanskih soba. Nije moguće utvrditi koje je od navedenih predmeta
poslao, odnosno izložio, Etnografski odio Narodnog muzeja iz Zagreba.

Pariz, 1927. U Dokumentaciji o izložbenim djelatnostima Muzeja također nema nikakvih
podataka o ovoj izložbi. N. Gjetvaj bilježi da su bili izloženi ćilimi i vunena tkanja
s područja Jugoslavije (1989: 94).19
U dijelu Bergerovih dopisa također nema takvih koji bi se odnosili na navedene dvije
izložbe, iako se jedan, posebno zanimljiv, možda može dovesti u vezu s njima. Naime,
u pismu datiranom 17. prosinca 1925. Darinka Malešević iz Kistanja odgovara
na Bergerov upit (od 5. studenog 1925.) o izradbi i uporabi ćilima koje mu je prethodno
poslala. Malešević ističe da takve ćilime koji se upotrebljavaju na zidovima pored
otomana " ... naše seljanke izrađuju za građane" te da se u velikom broju prodaju
u Zadru, Splitu, Zagrebu i Beogradu.20 Iz pisma je također vidljivo da je u Zagreb
poslala veći broj "dalmatinskih pregača s resama i bez njih,21 vezene pojaseve, torbice
i vezove s čarapa".

Barcelona, 1929. Iduća velika izložba na kojoj je sudjelovao Muzej održana je 1929.
u Barceloni – Exposicion Internacional de Barcelona. U ovom slučaju također nema
preciznih podataka, ali je iz nekoliko Bergerovih pisama upućenih suradnicima na
terenu vidljivo da su neprodani predmeti s ove izložbe prebačeni kasnije u Kopenhagen.
Detalji iz Bergerovog pisma upućenog Eleonori Švrljugi, supruzi ministra financija,
u kojem piše da na izložbe treba slati samo " ... naše krasneinove produkte
domaćih radova, kojima se jedino može dostojno afirmirati u inostranstvu ..." (Berger,
6.1.1930.), te da " ... svakako treba odustati od prakse, koja se vršila i kod izložbe
u Barceloni, da se šalju stari, nečisti i pokrpani etnografski predmeti, koji imaju značenja
samo za nauku, a koji ovako izloženi pred međunarodnom publikom samo degraduju
kulturni i umjetnički život našeg naroda ..." (Berger, 6.1.1930.) izravna su potvrda
Bergerovih stavova o proizvodima pučke umjetnosti i obrta, odnosno o potrebi
njihova izlaganja na međunarodnim izložbama. Na tome se temeljila ukupna njegova
djelatnost – podjednako privatna (krajem 19. st. i početkom 20. st.) i ona realizirana
u okvirima domaćih i stranih izložbenih aktivnosti Muzeja.

Haag, 1929. Čini se da je Berger proizvode kućne industrije 1929. poslao i na izložbu
u Haag. U kopiji jednog njegovog pisma, bez oznake datuma i primatelja, stoji da se
nije mogla prirediti izložba u Rotterdamu, jer je u Haagu sve rasprodano. Perlaković,
službenik u Konzulatu Kraljevine SHS, iz Rotterdama 12. studenog 1929. piše Bergeru
da su stvari u Haagu "kupci odneli" te donosi pohvale nekoliko nizozemskih novina.
Posebno ističe Groene Amsterdamer u kojemu je kritičar Otto von Tussenbreek napisao,
kako se u vezi s ovom izložbom reklamiraju kućna industrija i obrt, a da je on
zapravo vidio "narodnu umjetnost" i "duševnu stvaralačku snagu naše nacije".
Calgary, 1930. Za veljaču 1930. u Calgaryju u Kanadi, pripremala se također izložba
proizvoda narodnog kućnog obrta, s ciljem prezentacije i pronalaženja tržišta. Iseljenički
Komesarijat iz Zagreba poslao je 9. studenog 1929. Ministarstvu socijalne politike
i narodnog zdravlja, Odsjeku za iseljavanje i doseljavanje u Beogradu, dopis u
kojemu stoji da se u veljači iduće godine u Calgaryju održava Folk Dance and Folk
Song and Handicraft Festival na kojemu bi se trebala predstaviti i "naša zemlja". Šef
Iseljeničkog komesarijata dr. Fedor Aranicky preporučio je da se "aranžiranje odnosno
nabava predmeta za izložbu" povjeri Etnografskom muzeju u Zagrebu.
Salamon Berger pisao je početkom prosinca svim svojim suradnicima na terenu dopise
u kojima ih obavještava o predstojećoj kanadskoj izložbi i traži da pripreme konkretne
proizvode " ... i to kako su bili izloženi 1928. na Zagrebačkom Zboru". Uvodni
dijelovi dopisa su identični, a onda slijedi popis potrebnih predmeta.
Tako od krznara Stjepana Šimunića iz Gradiške traži: "Kožuhe s rukavima, muške,
dosta velike solidno cifrane; pršnjake, ženske kožuniće, torbice iz bijele i žute kože,
sve solidno izrađeno." (Berger, 2.12.1929.).
Ljubica i Darinka Malešević iz Kistanja trebale su pripremiti: "Tablete razne veličine,
jastuci (ne napunjeni), vezeni; 2 do 3 para zavjesa, vezenih ili tkanih; Garniture
za čaj, vezene; Džepnih maramica, svilenih i iz batista, vezenih (više tuceta); Ženske i
dječje kapice, vezene iz batista (više komada); Razne torbe od vune i vezene (više komada);
vizitiere i novčarke, vezene (više tuceta)" (Berger, 2.12.1929.).
Od Tvrtke Matavulj iz Šibenika Berger je zatražio vezene narodne kapice i torbice
u "prvoklasnoj izradi". Oni mu ubrzo odgovaraju da su " ... posao u ovim predmetima
ponovno razgranali kao prije rata (Prvog svjetskog, što ukazuje na činjenicu da
je djelatnost postojala i znatno ranije, za vrijeme Austro-Ugarske monarhije, nap. a.),
dapače uvećali, jer smo uveli mnogo narodnih vezova za koje se osobito stranci interesuju."
(Berger, 9.12.1929.). Dalje pišu o cjelokupnoj proizvodnji – što, radi boljeg
pregleda djelatnosti Tvrtke, citiram u cijelosti: "Narodne kape izrađujemo u različitim
vrstama i izradbama, a imademo i sve vrste koje se nose u Dalmaciji, Lici, Bosni
i Hercegovini. Torbice imademo u raznim veličinama u pamuku ili svili. Osim toga
izrađujemo u većim količinama obrovačke muške kostime, stare originalne muške šibenske,
kosovačke ženske. Imademo tepiha sastavljenih od po 2 dalmatinske pregače...
Bestsellers from same category
-10

%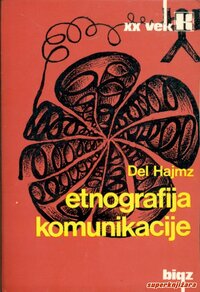 -10

%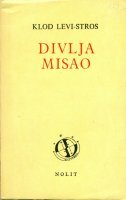 -10

%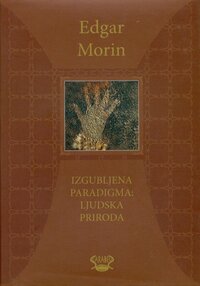 Payment methods
There are four ways to purchase selected titles:
Credit card - this form of purchase is subject to all standard protection procedures prescribed by law, where Superknjižara d.o.o. guarantees the security of the data used in the purchase process. The data authorization process takes place within the T-Com Pay Way system with a secure SSL security protocol with 128-bit data encryption. Payment is made only when the order is ready for delivery, and the customer is notified by e-mail of each step in the processing.
Cash on delivery - this form of payment means that the ordered items are paid for when you pick up the shipment. For the time being, this form of payment is possible only in the territory of the Republic of Croatia.
By bank transfer - payment to the account - we recommend bank transfer payment to all legal entities that need an R1 account. By choosing this method of payment, the customer will receive a pro forma invoice (by fax or e-mail) after ordering the requested product, and Superknjižara will send him the shipment and R1 invoice after the payment is registered. Payment to the account is recommended to private persons who, after receiving the order, receive an e-mail with an offer for payment (e-banking, payment in the bank, post office, etc.). This method of payment can also be used by people ordering from abroad.
Cash - this form of payment is only available when a delivery option in one of our bookstores is chosen as the delivery option.
Delivery methods
Delivery methods are divided into two basic categories:
Send the shipment to the desired address.


Delivery by a delivery service that covers most of Croatia. For a small part of the Croatian territory that is not covered by the delivery service (some islands), the services of the Croatian Post are used (costs for this type of delivery are 22 kn for orders up to 200 kuna, 25 kn for orders up to 500 kuna, and for orders over 500 kuna delivery is free in Croatia).


Pick up the shipment in one of our bookstores, without delivery costs (only for orders from Croatia). This form of delivery is also the fastest, because the offer of our online bookstore products is also physically available in the Zagreb bookstore on Roosevelt Square (Savska). Ordered items can be picked up (after the customer receives an e-mail notification of delivery) in the following bookstores:

Registration and forgotten password
To purchase on the website SUPERKNJIŽARA it is necessary to register and create an account and enter basic data. Registration can be done before or during the ordering process. After selecting the Registration field, a form opens in which it is necessary to fill in the basic data. The customer chooses the password with which to access the user account. After filling in the required data, it is necessary to confirm the entries by clicking on the Finish registration field. The created user account remains registered in the system and is accessed by a combination of e-mail address and password.

In case the customer forgets the password, it is enough to send an e-mail by clicking on the link Forgotten password? We will send you a new password to access the data - you can change it later because automatically created passwords are not easily 'remembered'. In short, after creating an account, for each further purchase in the Superknjižara system, only an e-mail address and password are required.
Newsletter subscription
When registering, users can choose the option of receiving a newsletter, a regular Superknjižara service that informs you about new titles in the offer and special promotions. The service can be easily canceled at any time by sending an e-mail to our customer service.
Search
Our offer can be searched based on two basic principles:
Search using a search engine so that at the beginning of typing the desired term in the field of the search engine in the drop-down menu, the results that can be selected or by typing the entire term and selecting the field Search
You can search for books without using a search engine, by searching certain topic areas (left menu) and new and best-selling titles (top menu). In the left menu, it is possible to select the desired area, and clicking on one of the main areas expands the number of options with sub-areas. After selecting the desired area, the items are listed, and it is possible to use an additional search engine that sorts the selected area by year of publication, from oldest to newest and vice versa, and by price and title.
New titles can be searched by clicking on the All new editions field.
Customer complaints
In accordance with Art. 10 of the Consumer Protection Act, the Seller allows all Buyers to send their complaints by mail to the address of the Seller Superknjižara d.o.o. 10 000 Zagreb, Rooseveltov trg 4, ie by e-mail to the Seller's e-mail address superknjizara@superknjizara.hr, and the Seller will notify the Buyer of the received complaint. The Seller will respond to all comments and objections no later than 15 days from the date of receipt of the objection. In order for the Seller to acknowledge receipt of the written complaint in accordance with Article 10, paragraph 5 of the Consumer Protection Act, and then respond to it, the Buyer must provide the correct information for receiving it.
Conversion statement
For users outside Croatia - Payment is always made in Croatian Kuna.
The amount that will be charged to your credit card is obtained by converting the Croatian Kuna into your currency according to the current exchange rate list of the Croatian National Bank. When you are charged, the amount is converted into your currency according to the exchange rate of the home credit card with which you paid.
As a result of currency conversion, there may be a small difference in price from that indicated on our website.